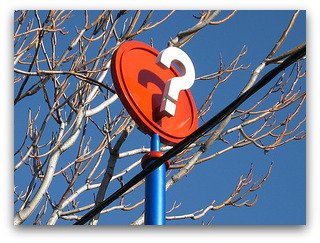 Purchase order financing is a short-term commercial finance option that provides capital to pay suppliers upfront for verified purchase orders. Businesses avoid depleting cash reserves or declining an order because of cash flow challenges. It allows companies to accept unusually large orders and adjust the loan basis up/down quickly to meet needs. If order volume drops, there's no long-term commitment so they can stop using it at any time.
Who uses PO Financing?
PO financing is designed for growing businesses that want to fulfill large orders. They have little access to working capital and/or poor cash flow. The types of businesses that usually qualify include:
Manufacturer
Distributor
Wholesaler/reseller
Importer/exporter
Whether a small business, startup or an established business, we'll listen to your story and work our program to meet your needs. Unlike other lenders, we will fund an entrepreneur's first transaction. As a matter of fact, 50% of our new clients receive funding for their first transaction.
How does purchase order financing work?
Your business receives a large PO from a new or existing customer. Your supplier needs upfront payment, but the customer invoice won't be paid for 60-90 days after shipment is received. This creates a classic working capital gap. Without the money, you risk losing the order and customer confidence. To secure money, many companies will apply for traditional business financing but cannot satisfy bank requirements. Even if they do, banks base their lending on a company's past performance. That means the bank will want proof that you can handle fulfilling such a large purchase order.
With a verified PO, purchase order financing can support a single transaction and/or grow with your company's accelerated funding requirements. We pay the suppliers directly via a letter of credit or cash. Your business fulfills the order; with proceeds being distributed after shipment is received.
How is it different from traditional business loans?
A traditional lender, like a bank, is bound by government regulations. Business loan requirements typically include collateral and 3 years of financials. Don't forget, they'll also want proof you can handle a large increase in business. Banks can't extend the credit you need if you don't have proof.
A purchase order financing company is an alternative lender that follows their own rules in lending. Their primary focus is verifying the quality of the contract by looking at the credit worthiness of your customer. They also review factors such as:
Sufficient gross profit margin to make the numbers work for everyone
Production can be ramped up/down to meet demand
Formula or recipe can be replicated by another manufacturer
Product appeals to a broad audience
With PO funding, you can increase or decrease growth capital according to needs.
How much does PO financing cost?
The cost of financing purchase orders varies for each transaction. The monthly percentage is based on the lender's underwriting factors, such as: paying upfront for goods, delivery according to contract, waiting 60 – 90 days from delivery of goods to get paid.
What's most important is measuring the cost against the risks and benefits. If you decline the order, how does this reflect your company's growth? Many businesses believe it's worth a percentage of their profit margin to make a sale that could be equivalent to an entire year's worth of business. You'll need to weigh all the pros/cons and decide what's best for your business.
Creative financing delivers what your business really needs
Be it a mom & pop small business, tech startup or large enterprise, your company has a story to tell and it doesn't fit into a 10-page questionnaire. Plus, if your financing request is urgent, we don't want to waste time. We start by asking you to tell us about your business. Our goal is to get a long-term view of your company's financing needs within the context of your current cash flow. It's critically important in developing unique solutions. We leverage a creative combination of finance tools such as accounts receivable financing, inventory funding, asset based lending, invoice factoring and more. Our mission is to find the best financing solution to fulfill your business goals.
If your company finally landed that dream order, but doesn't have the working capital needed to make it happen – consider purchase order financing. Learn more by reviewing our PO Finance case studies or feel free to give us a call at 800-385-0660 to discuss your opportunity.