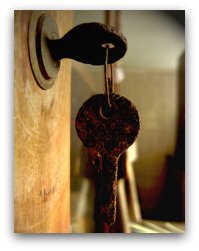 Every entrepreneurial business opportunity has financial barriers. The bigger the sale, the bigger the upfront capital required. Let's say one comes along that's larger than any you've ever received before. Your business is small and/or new, and the banks won't give you the funding you need, nor will private lenders. You can't leverage a home equity or commercial real estate loan in time. You have to turn down the big order.
Or do you? There's a mechanism in place designed to enable you to take advantage of your big opportunity: PO financing, utilizing letters of credit.
PO financing provides you with working capital based on verifiable purchase orders from creditworthy commercial or government entities. It's not based on your company's finances, but on that of your customer. In addition to filling a manufacturing order, you can use it to finance growth, buy-outs and buy-ins, refinancing loans, even mergers and acquisitions.
The money itself? Letters of credit. These are letters from a bank or other lender that guarantees payment for the purchase you cannot otherwise afford. The letter of credit assures your supplier they will be paid. Meanwhile it's a good risk for the bank, who stands to receive a (relatively small) percentage of the profits.
We will arrange for letters of credit upon verification of your purchase order. An expected gross margin of 25% or more should be enough to give you confidence that this is a reasonable option for you. You can do this over and over again, but if your business grows sufficiently as a result, you should eventually qualify for traditional bank financing.
Companies that typically use PO Financing include out-source manufacturers, wholesalers and distributors, importers and exporters of finished goods, and resellers – well established firms as well as start-up companies utilize this financial tool in today's banking environment
Feel free to contact us to discuss all of your purchase order financing needs. Learn more at our PO Finance case studies page.